Tonic is your source for all things herbal. We create a warm & inviting space for people to explore botanical medicine, with trained herbalists on staff to assist you in your journey to health and wellness.
Our goal at Tonic is to inspire & empower our community members to take health and sustainability into their own hands. We are dedicated to renewing the mutually-supportive relationship between plants and people. We facilitate this connection and the opportunities for healing that surround it, by offering high quality products, medicine-making supplies & ingredients, individual herbal consultations, & workshops on everything from family herbalism to lacto-fermentation to wild-crafting. We believe that through local medicine and local nutrition, we can begin to heal not only our individual ailments, but many of the afflictions affecting our planet as well.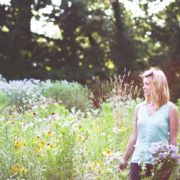 Ashley Davis
I was drawn to herbalism from an interest in social and environmental justice. I was interested in a sustainable and self-sufficient lifestyle that included being able to grow much of my own food and medicine. I took my first herbal medicine class while I was still in college in Vermont, studying anthropology & visual art and working on an organic vegetable farm. I immediately fell in love with the herbs and the perspective, patterns, and connections that I found between gardening, medicine-making, art, wellness & spirituality. After college I continued to study Permaculture and herbal medicine. I studied therapeutic herbalism with Kathleen Maier through her 3 year clinical training program at Sacred Plant Traditions. After that I began to see clients, teach workshops, and make herbal products that I sold at farmers markets from my home in Harpers Ferry, WV. During that time I completed a 500 hr certification in Ayurveda. Now in Shepherdstown, WV, I continue to deepen and expand my knowledge by serving my community through Tonic Herb Shop, where I see clients, teach workshops, and formulate products for the public. I continue to be fascinated by the connections between human and planetary wellness, between the elements and the vitality of both microcosm and macrocosm. I believe that much healing can take place simply by reconnecting with the seasons and what they have to offer.
"Every wild food, plant medicine & healing choice that takes us closer to wholeness is a revolutionary act and a step towards radical wellness on a planetary level." – Kiva Rose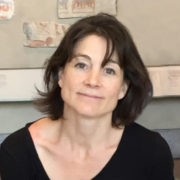 Carmela Cesare
Carmela practiced public interest law for 22 years. Her law practice included defending indigent people in criminal and civil cases. Most recently she prosecuted felony cases. Having always maintained a keen interest in medicinal plants, in 2014 she competed her course work and received a Master of Science in Therapeutic Herbalism from the Maryland University of Integrative Health. Now, as co-owner of Tonic, she provides the community with ethically sourced, organic herbal products and herbal consultations. She also serves on the Jefferson County, WV Board of Health. She maintains memberships in the American Herbalist Guild and United Plant Savers.