Fall Workshops
Fall Meditation Series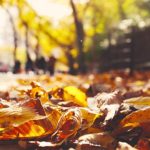 Wednesdays 7:00-8:30 pm
October 30th- Presence
November 6th- Impermanence
November 13th- Patience
November 20th- Gratitude
Dec 4th– Transitions
Dec 11th– Identity
Dec 18th– Boundaries
Facilitated by Katie Randall. Each week we will focus on aspects of how to decrease stress & anxiety with breathing and meditation techniques to increase our ability to thrive most optimally in day to day life.
++++++++++++
Calling In our Ancestors
with Katie Randall
Saturday December 7th
 Our Ancestors can offer much needed assistance & guidance. Tune in more deeply with who you are as a representative of your lineage & cultivate a relationship with those who've come before.  During the workshop you will experience a drum journey as well as a facilitated discussion on our collective connection to one another.
++++++++++++
Holiday Wellness Day
with Joi Vogin
Saturday December 16, 10:00-3:00
10:00-11:30-
Essential Herbs & Foods for Immune Support & Stress Management $40
1:00-2:00-
Is CBD right for me? $20
2:00-3:00-
Crystals & CBD Happy Hour featuring crystal grid-making & CBD drinks $20
$70 for the whole day
($10 savings)