Elemental Herbalism:
A winter study in energetic plant medicine
with Ashley Davis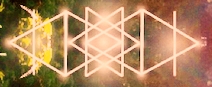 We will meet twice a month on Sundays, January-March.
2:00-4:00pm
January 27
February 10
February 24
March 10
March 24
April 7
Let's explore the elements and their botanical correspondences. The elements are foundational to all energetic models of herbal medicine, including the great holistic traditions of Greek, Ayurvedic, Chinese & Arabic medicine. We will learn the universal elemental qualities and begin to apply these qualities to plants, people, foods and the seasons. We will cover some of my favorite herbs and discuss how to use different medicinal preparations to accentuate a desired elemental influence. This framework will allow you to understand physical imbalances as patterns of nature, and to craft formulas to address any imbalance.
Before January 1st: $30 per class; $150 for the series.  
After January 1st: $35 per class and $180 for the series.
Herbal Mixology:
bitters, cocktail syrups & liqueurs for Spring
with Ashley Davis & Jurga Sauvageot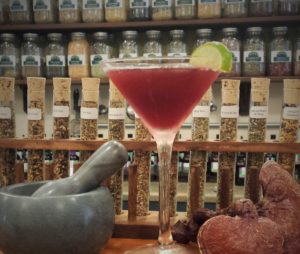 with Ashley Davis & Jurga Sauvageot
Saturday March 2nd

 
6:30-8:30pm
Learn how to make your own cocktails and liqueurs using therapeutic herbs and organic ingredients. We will sample various concoctions, talk about their medicinal properties and demonstrate how to make your own herbal syrups, bitters and liqueurs at home. Light snacks will be provided.
Registration is $45 and space is limited to 10 people
Click Here to register online. You can also register by calling or emailing Tonic at 304-870-4527 or tonicherbshop@gmail.com.
The ABCs of CBD
with Jurga Sauvageot, PharmD, MS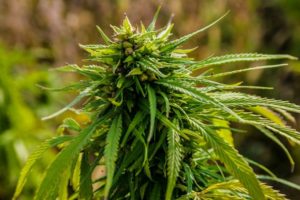 Saturday, March 30th 
7:00-8:30pm
What's all the buzz about CBD? Is it safe? How do you know if a product is good quality? Come for an interactive discussion on the cannabis plant, the endocannabinoid system and the extraction process. Learn how CBD interacts with our system to produce a myriad of therapeutic effects.
Early Bird tickets are $30 if registered by March 15; regular price $35 after March 15th
Tickets include a complimentary CBD-infused drink and a 10% discount on purchases after the class.
You can register through Tonic's website Here, or by calling or stopping into Tonic Herb Shop. Space is limited to 10 people; be sure to reserve your spot if you're interested!