New Year's Resolution Series
with Jillian Carnrick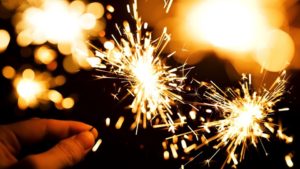 3 Saturdays: January 13th, 20th & 27th




6:30 pm-8:00 pm @ Tonic Herb Shop
Start your year off right with meeting your New Years Resolutions. This series supports you in developing skills in the three most common areas of wellness for new years resolutions: diet, exercise, and stress. If you are looking to get in shape, lose weight, keep it off, and reduce your stress load this series will set you on the path to long term benefits. Sign up for one or all three at a discounted rate. Each class will include worksheets to help you target your personal goals and best path to wellness with the support of Jillian Carnrick, an herbalist, nutritionist, and personal trainer. Set yourself up to surpass your goals this year with this class series!
January 13 6:30-8pm $30 per person
Making Healthy Food Choices
January 20 6:30-8pm $30 per person
Starting More Movement
January 27 6:30-8pm $30 per person
Stress Reduction Techniques
Sign up for all 3 for just $75!
Register through Tonic Herb Shop. Please call, email or stop in the store to reserve your space. Registration required to attend.
Self-Love, Self-Care:
Ayurvedic Self-Care Techniques & Abhyanga Demo
with Kimber Hyatt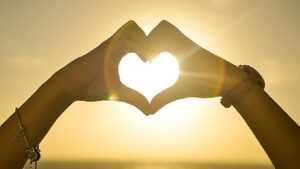 Tuesday February 6th




5:30 pm-7:30 pm 
Our sense organs are the doors between the outside world and inside the body. Keeping them healthy & well-nourished is key to keeping the body in healthy, working order every day. In this workshop, we will discuss what it means to practice self-care, and several Ayurvedic practices to be introduced to your daily routine. You'll learn ways to care for each of your sense organs, including your skin. With a sample of one of Banyan Botanicals' oils, you'll learn and practice Abhyanga (Ayurvedic self-massage) on your own feet. Bring a bath towel you don't mind getting a little oily, and wear loose pants and warm socks!
 $30 per person
Pre-registration required. Register through Tonic Herb Shop at 140 E. German St. Shepherdstown, WV
304-870-4527 * tonicherbshop@gmail.com
Herbal Chocolates
with Jillian Carnrick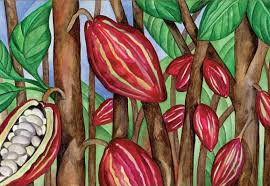 Saturday, February 10th




7:00 pm-8:30 pm
Take a break from the commercial holidays and learn 3 methods of including herbs in home made chocolate treats. This class will explore not only the delicious and healthy benefits of chocolate but also a variety of herbs that mix well into chocolate. These include reishi, elderberry, and rose. Join herbalist & nutritionist Jillian Carnrick for an evening of chocolate making and herbal fun.
Price: $35 per person
Pre-registration required
Register through Tonic Herb Shop at 140 E. German St. Shepherdstown, WV
304-870-4527
tonicherbshop@gmail.com