Upcoming Workshops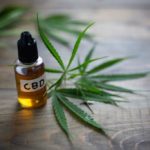 Make Your Own CBD
with Ashley Davis
Sunday, March 1
2:00 – 4:00 pm
Learn how to make your own medicinal preparations from dried cannabis flower. We will review how to make a tincture and an infused oil, which will serve as a base to make any other preparations you desire- from salves & lotions to syrups & edibles. We will cover cannabis-specific topics including sourcing decarboxylation and how to calculate dosage.
++++++++++++++++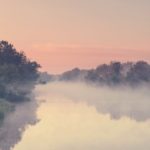 Attuning Inward: A Day Retreat
with Katie Randall
March 7th
10am-6pm
Schedule:
10:00-12:30 – Workshop on Koshas
12:30- 1:30 – Lunch
1:30-4:00 – Workshop on Kleshas
4:00-4:30 – Tea and snack
4:30-6:00 – Sound bath and energy clearing/ Closing
++++++++++++++++

Seasonal Foods for Seasonal Allergies
with Julie Higgins
Sunday, April 5
1:00-2:00
Learn how to overcome seasonal allergies with rich wholesome foods and herbal remedies. In this class you will learn how to significantly reduce or even eliminate some of the most problematic symptoms such as; headaches, itching watery eyes, sneezing, nasal congestion and so much more. Some of the healthiest  foods we consume on a daily basis could actually do more harm than good! At the end of this class you'll identify common triggered foods and what remedies rescue you're symptoms.
++++++++++++++++

Adaptogens: Herbs for Stressful Times
with Meaghan Thompson
Sunday, April 26
2:00 – 4:00 pm
This workshop will go over the different ways stress manifests in our bodies and how we can support ourselves through the use of herbs, specifically those labeled as Adaptogens…
++++++++++++++++

The Power of Voice: A Day Retreat
with Katie Randall
Saturday May 2nd
10:00 am – 6:00 pm
Schedule:
10:00-12:30 – Part I – The Power of Voice
12:30-1:30 – Lunch
1:30-4:00 – Part II – The Power of Voice
4:00-4:30 – Snack/tea
4:30 – 6:00 – Sound bath/energy clearing/closing
+++++++++++++++
Spring Tonics & Plant Walk
with Meaghan Thompson
Saturday May 9
10:00-11:00 am- Spring Tonics Discussion
11:00- 12 noon- Plant Walk
Spring is a time of birth, renewal and shedding away the weight of our winter selves. Just as the plants energy is rising pushing up new shoots, the energy in our bodies is rising as well. The plants of springtime play a key role in assisting our bodies during this time of growth and transition…